Ball mill is the key equipment for crushing materials after crushing. The ball mill is widely used in the production industries of cement, silicate products, new building materials, refractory materials, fertilizers, ferrous and non-ferrous metal beneficiation and glass ceramics. It can dry or wet grind various ores and other grindable materials.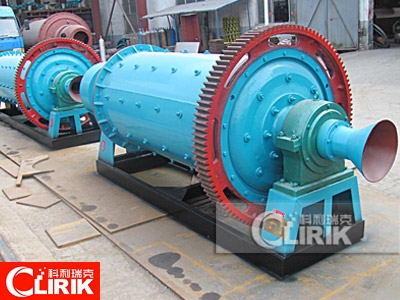 Ball mill

maintenance and inspection

1. All lubricating oil should be released when the mill is put into continuous operation for one month, thoroughly cleaned, and replaced with new oil. In the future, the oil will be changed every 6 months in combination with the repair.

2. Check the lubrication condition and oil level of each lubrication point at least every 4 hours.

3. When the mill is running, the temperature rise of the main bearing lubricating oil does not exceed 55 ° C.

4. During normal operation of the mill, the temperature rise of the transmission bearing and the reducer does not exceed 55 ° C, and the maximum does not exceed 60 ° C.

5. Large and small gear transmission is stable without abnormal noise. If necessary, the gap should be adjusted in time.

6. The ball mill runs smoothly without strong vibration.

7. The motor current should have no abnormal fluctuations.

8. There is no loosening of the connecting fasteners, no oil leakage, five leakages of tax and no leakage of minerals on the joint surface.

9. Steel balls are added in time according to the abrasion.

10. If abnormal conditions are found, the grinding should be stopped immediately.

11. The mill liner should be replaced when it is worn by 70% or has a crack of 70 mm in length.

12. If the liner bolt is damaged and the liner is loose, it should be replaced.

13. The main bearing should be replaced when it is badly worn.

14. The grate plate of the lattice ball mill should be replaced when it is worn out and cannot be repaired.

15. After the gear surface of the large gear is worn to a certain degree, it can be turned over and used continuously.

16. The pinion gear should be replaced due to serious wear.

17. The input and output spirals should be repaired in time when they are worn, and replaced when they are worn out.

18. Loose or damaged anchor bolts should be repaired in time.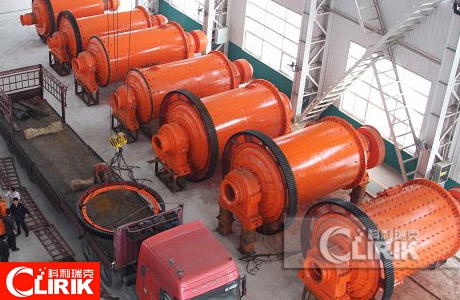 Installation of
ball mill
1. For the specific requirements of the main bearing part, please refer to the main bearing assembly drawing.
2. Refer to the assembly drawing of the rotating part for the barrel part.
3. Refer to the assembly drawing of the transmission part for the transmission part.
4. Refer to the assembly drawing for the overall relative position.
If you want to know the ball mill price or have any questions about ball mill, please do not hesitate to contact us.
Phone: 008613917147829/0086-21-20236178
E-mail: info@clirik.com
Address: No.19 Fuqing Rd, Pudong New Area, Shanghai201201,China.