The ball mill is a kind of milling equipment commonly used in beneficiation production lines. Strictly speaking, it is a kind of crushing equipment. Because it can crush and grind, the new era ball mill Clirik also gives it new functions. So our ball mill also With crushing, grinding, drying and other functions in one.
Steel slag is a very common solid waste in the production of the steel industry. It is a by-product of the steel production line. In the past, steel slag was often discarded by people. Nowadays, with the development of science and technology, these solid wastes have also been reused, which is both environmentally friendly and value-added. . When the slag meets the Clirik ball mill, how will it transform? Let's see.
Clirik
ball mill

for steel slag

To handle steel slag, Clirik has a set of ball mills. We have a ball mill equipment-steel slag ball mill, which is very suitable for steel slag treatment. According to the physical properties of high hardness of steel slag, we use steel rods as the grinding medium of the steel slag ball mill, which can effectively improve the slag The fine crushing and milling functions of the ball mill make the process of turning steel slag into fine powder easier and faster.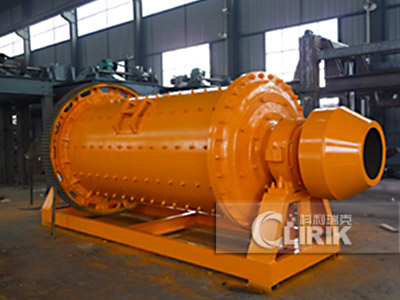 Can steel slag solid waste be invested? How is the profit?
To understand the specific profit of investing in steel slag solid waste, you need to analyze the cost of processing steel slag solid waste, including the purchase cost of processing equipment, ball mills, etc., the cost of steel slag solid waste, and the labor and material costs in the production process. Generally speaking, steel slag solid waste Waste is a kind of waste, and the finished product is very, very low. The main cost is the steel slag fine powder production line equipment. According to the customer data of Clirik over the years, a rough estimate is made. The larger the scale of the steel slag solid waste investment, the higher the production capacity, and the more profit it creates. Considerably, choose Clirik steel slag ball mill to increase your profit even more.
Clirik supporting
steel slag powder production equipment
The complete set of steel slag powder production line requires a lot of equipment, such as conveyor, jaw crusher, iron remover, ball mill, vibrating screen, dryer, magnetic separator and so on. But choose Clirik, we will let you configure a complete set of steel slag powder production line equipment at a lower cost, which can achieve the successful one-time production of powder, simplify the production process, and save production costs.
Clirik's steel slag ball mill is not only a good helper for your steel slag solid waste treatment, but also a good helper for your added value. It is also a good helper for your environmentally-friendly supporting production line. Choose our steel slag ball mill, so that your steel slag does not need to be hidden and turned into waste. treasure!