Ball mills have a wide range of applications. They are found in many industries such as building materials, cement, ceramics, and dressing. Today we are talking about ore ball mills used in the dressing industry, which are specially used for grinding ore. Of course Ore can be divided into metal ores and non-metal ores. For different ores, the choice of ball mill is different. Here is a brief introduction by Clirik.
Metal ore ball mill
The metal ore ball mill is mainly used to grind ores containing metal minerals. The fine particles or powders after grinding will enter the next process (flotation, magnetic separation or re-selection) for classification. Metal ore can be divided into ferrous metal ore according to the nature of the extracted metal, including iron, manganese, chromium, vanadium, titanium, etc .; non-ferrous metals, copper, tin, zinc, nickel, cobalt, tungsten, molybdenum, mercury, etc. Precious metals include: platinum, rhodium, gold, and silver. Light metal minerals include: aluminum, magnesium, etc.
Advantages of
Metal ore ball mill

:

1.Wide range of application.

2.Effectively avoid noise.

3.Large output.

4.High grinding efficiency.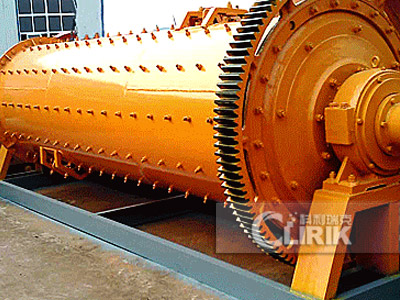 Non-metal ore ball mill
Non-metal ores are relative to metal ores. Currently, there are 91 types of non-metal ores. The non-metal ores with abundant reserves in China include graphite, magnesite, mica, and fluorite. They are produced by many ball mill manufacturers in China. Non-metal ore ball mill, the main grinding object is these non-metal ore.
Advantages of
Non-metal ore ball mill

:

1. complete model, allowing customers to choose the model according to the nature of the mineral.

2.Dry grinding or wet grinding.

3. Effectively avoid over-wear phenomenon while controlling costs.

The above is a brief classification of the ore ball mill, and the characteristics of the two ore ball mills. With the continuous development of the ball mill industry, the types of ball mills are more and more subdivided, which provides great convenience for customers' choices. If you have questions about the selection of ore ball mills, please consult Clirik customer service.
Expert selection suggestions
Clirik Zhanggong reminds everyone that the selection of ore ball mills should consider a variety of factors, including the nature of the ore, the requirements of the processing capacity, the size of the feed, the size of the feed, and the subsequent processes after grinding, which should be considered.