Mining ball mill is a professional mining equipment, it is used for grinding lime, gypsum, sand, slag and other materials. The materials can only be fully mixed and mutually used after they are ground and reach the required fineness, so that the product can reach the strength.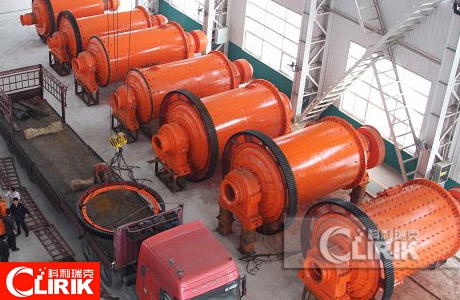 In the beneficiation industry, mine ball mills are widely used in metal and non-metal mines, building materials and other departments to grind various ores or rocks. The diameter of the cylinder of the mine ball mill is 900~2100mm, the main bearing adopts spherical bush bearing, and the cylinder diameter of 2700mm or more adopts completely enclosed self-aligning, 120° rocker type bearing, adopts high lead, low chrysene and low hardness bar. The bearing has a static pressure structure and is lubricated by a high and low pressure combined oil station. The seal between the main bearing and the outside world adopts a piston ring type, with the help of rubber strips and grease to achieve a good seal. The mine ball mill adopts new technologies such as large gear radial seal and automatic spray lubrication in structure. The mine ball mill is equipped with a slow transmission device to enable the main engine to obtain a speed of 0.15r/min, which is used for cranking, maintenance or loose load, and a jacking device for repairing and jacking up the rotating part.
The main body of the mine ball mill is a low-speed rotating simplified version mounted horizontally on two large bearings. The mine ball mill is decelerated and driven by a motor through a reducer and surrounding large gears, or a low-speed synchronous motor is directly decelerated through a surrounding large gear to drive the rotating part to rotate. The inside of the cylinder is equipped with appropriate grinding media-steel balls. The grinding medium is lifted to a certain height under the action of centrifugal force and friction force, and falls in a state of throwing or venting. The ground material continuously enters the inside of the simplified form through the feeding port, is crushed by the moving grinding medium, and is discharged out of the machine through the force of overflow and continuous feeding for the next process.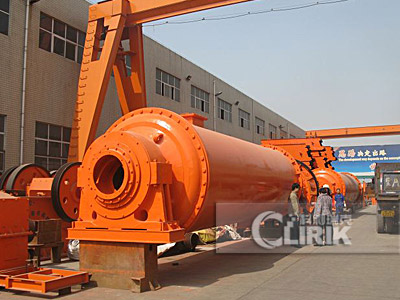 The mining ball mill is a new type of mining ball mill after Clirik sums up years of experience in the production process and upgraded the original product technology. This machine has high working efficiency, uniform grinding particles and long service life. If you have other inquiries about beneficiation, please call 13917147829 and we have professional technical staff to answer you.
If you want to know the ball mill price or have any questions about ball mill, please do not hesitate to contact us.
Phone: 008613917147829/0086-21-20236178
E-mail: info@clirik.com
Address: No.19 Fuqing Rd, Pudong New Area, Shanghai201201,China.