The ball mill is the main grinding equipment in the grinding equipment that can perform both dry grinding and wet grinding. Some users may ask, is the wet grinding effect of the ball mill better? Clirik will explain to you below.
In fact, the wet process of ball mill grinding is better, which is mainly due to the play of water's grinding aid function, mainly for the following points: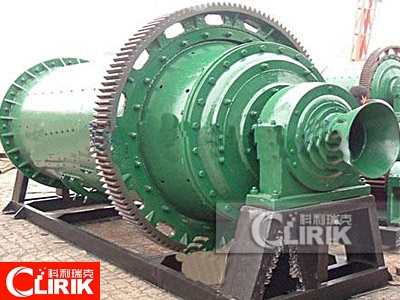 1. Easier to break. As a result of the reversible reaction between the unsaturated bonds on the surface of the ceramic raw material particles and the water molecules, it is helpful for the generation and expansion of the ceramic raw material particles to be easily broken by ball milling.
2. Fine particle materials are easier to crush. The fine particle material is suspended in the water, which has little buffering effect on the ball milling, that is, the effect of over-fine grinding is small, which is beneficial to the ball milling of the material.
3. The ball milling time is shorter. Water can reduce the probability that the balls are adhered to the material to be ground, increase the grinding speed of the balls of the ball mill, shorten the ball milling time of the material, and have higher efficiency than dry ball milling.
4. The slurry is more uniform. Under the wet process, the ball mill can force the barren material and the plastic material to stir and mix uniformly. Although the time is short, it can still obtain a slurry of uniform composition, and the particles of the slurry are mainly round particles rather than flakes Particles are conducive to the rapid flow of slurry.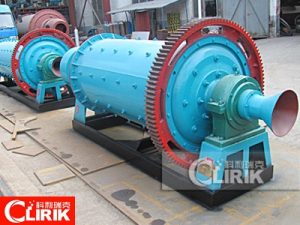 5. Less impact on the inner lining of the cylinder. The wet ball mill usually runs at 60% of the critical speed, which weakens the impact of the ball on the lining of the cylinder, and the damage to the lining of the cylinder is small.
6. Especially suitable for the preparation of ceramic glaze.
Above, it can be seen that the ball mill wet process can be used in the production process of fine grinding and ultra-fine grinding of various materials and additives when pulverizing minerals. This summary shows that the ball mill wet process is very good.
If you want to know the ball mill price or have any questions about ball mill, please do not hesitate to contact us.
Phone: 008613917147829/0086-21-20236178
E-mail: info@clirik.com
Address: No.19 Fuqing Rd, Pudong New Area, Shanghai201201,China.