What kind of equipment is a steel ball mill? And is it related to coal? Yes, the steel ball pulverizer is a kind of coal powder preparation equipment, which is the condition for large-scale coal powder preparation. Without it, the large amount of coal powder used by your enterprise production line wants to be produced, it is not easy!
Clirik
steel ball mill

was born in response to customer needs

Too much coal powder demand? Come to Clirik, we solve your urgent needs. For more than 40 years when Clirik founded an enterprise, we have always been anxious for customers. Thinking about what customers need, the research and development of steel ball coal mills is precisely because some customers used to use a lot of coal. The demand for powder.
Clirik's model of
ball mill
Clirik's steel ball coal mills have various specifications and models, and various output tonnage equipment, you can choose the appropriate type.
Clirik's 50-ton steel ball mill: 50-ton steel ball pulverizer is generally used for power plants and other small-scale enterprises to grind coal. Clirik's steel ball pulverizer can produce 24 consecutive days for 7 days, with considerable output .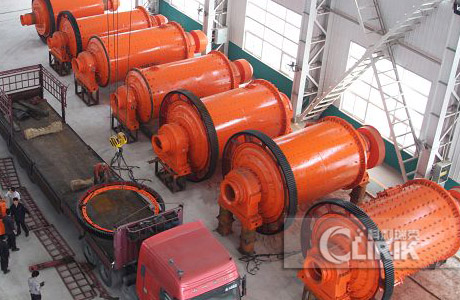 Clirik's 100-ton steel ball mill is currently produced: this large-tonnage steel ball pulverizer is generally used in large-scale pulverized coal production lines.
Clirik's steel ball coal mill with an output of more than 100 tons: Clirik can supply you with large steel ball coal mills with an output of 100-200 tons per hour. You can put forward your needs. Clirik sends technical personnel to inspect your production line to help you customize suitable Steel ball coal mill.
There are many models of Clirik steel ball mill, different models, different output, different natural equipment configuration, I hope you can order and inform Clirik in time if you need, we will help you design drawings, design models, production equipment in advance.
Spring has arrived, flowers are blooming, Clirik's milling equipment, crushing equipment, drying equipment, sintering equipment, flotation equipment, classification equipment and other mineral processing production line equipment are ready for you, waiting for you to come!