As a manufacturer of mineral processing equipment, kiln equipment, and ball mill equipment, Shanghai Clirik Machinery Co., Ltd. has achieved remarkable results in the past ten years. At present, China has become one of the largest beneficiation equipment manufacturing countries. At the same time, China is also the world's largest sales market for beneficiation ball mills. Regardless of the type and capacity of the ball mill, it has made new breakthroughs in developing energy-saving and environmentally friendly production methods. Compared with foreign ball mill equipment, there is still a distance. However, Clirik combined with the current development status of domestic mineral processing equipment, to the direction of high-efficiency, environmental protection and energy-saving green ball mill equipment and models for mineral processing.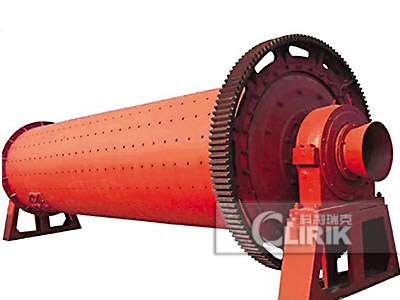 Ball mills have a wide range of applications. In the future, when various resources are scarce and more demand is needed, advanced and high-end ball mill products are needed. As the market demand changes, all kinds of ore processing products require more and more fineness high. Therefore, the ultra-fine ball mill technology has been widely used and has been popularized. Especially in the field of non-mineral resources, ultra-fine ball mills are widely used in cement, limestone, fluorite, quartz sand, kaolin, steel slag, slag, fly ash and other industries. The ultra-new powder technology makes the development prospect of ball mill technology unlimited.
At present, China has changed the development mode of exporting original non-metallic ores at low prices or rough processing to overseas. With the improvement of ball mill equipment technology, this high-fine technology of ultra-fine ball mill is bound to bring to the building materials industry A major change to promote the development of ultra-fine powder processing technology in China. Clirik has a long way to go in the research and development of the ultrafine technology of ball mills. Because to become a professional ball mill manufacturer, Clirik takes the initiative to overcome the problems of ball mills, discover problems in development, solve problems technically, and concentrate on mineral processing equipment , Kiln equipment and other product lines have their own characteristics and advantages, and develop their own brilliant tomorrow.